The stock prices of gambling giant Las Vegas Sands have plummeted by 25 percent within last few months due to drop in profits of nearly 20 percent from their Macau gaming properties. Since six months the firm has been observing a steady decline, in spite of struggling to improve its business. According to industry experts this decline has been due to stricter government regulations against corruption and smoking regulations, which have kept high rollers away from Macau's gaming tables. The gaming properties of Las Vegas Sands in Macau contribute to nearly 15 percent of total revenue due to regular visits by high roller gamblers from China and Australia.
VIP gamers and Macau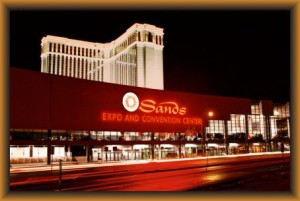 Increasing cases of money laundering and crime has led to tight visa regulations by Chinese authorities for people seeking to travel to Macau for gambling. Industry estimates state that nearly 4.94 billion in revenue was contributed by VIP gamers during 2014 showed an overall decline of 2 percent since last year when Macau produced overall revenue of $ 45.2 million. According to Sheldon Adelson the CEO of Las Vegas Sands the gaming industry will get better and VIP trends will improve by February 2015. Though few other large casino firms have reported dwindling revenues from Macau casino markets, Las Vegas Sands has been reporting decent 7.2 percent growth in revenues.
Reasons for slowdown in Macau revenues
In recent years the Las Vegas Sands had witnessed growth between 2007 and 2013 in VIP gaming. Though the market had been traditionally strong in Macau, revenues started declining since early 2014 primarily due to government crackdown on visa grants and reducing stay time. In recent years VIPs' have stayed away from Macau due to societal restrictions and regulations of smoking and transit restrictions. Casino revenues from VIPs' is expected to grow in forthcoming years as Venetian Macau of Las Vegas Sands earned profits of $620 million during early part of 2014. Though matters appear grim in Macau industry experts state that the situation will improve as Macau is the only legal gambling area in China and growing number of High Net worth individuals are likely to be interested in making gambling a regular pastime.